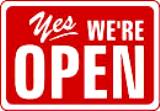 Beginning on September 10th, we will be expanding our open hours for client food distribution to include Thursday evenings from 6:00 PM to 8:00 PM. We feel that there is an unmet need for existing and potentially new clients who work during the day and / or on Saturday who have difficulty picking up food during our current open hours. Our plan is to distribute a note to all of our existing clients to let them now of this additional open time. We will also be advertising our expanded hours to the community.
Thursday nights may be a little slow to start but we see this also as an opportunity to bring in new volunteers during this time to orient them in what we do and to be able to also have some slow time to restock shelves, break down boxes and perform other duties in the pantry that are difficult to accomplish during our more busy open hours.
Please consider volunteering during this time if you have found yourself unable to volunteer during our existing open hours because of your schedule. You can call me at 400-4920 or e-mail me at [email protected] for more information.